We are pleased to announce that we have launched Blended Mental Health First Aid which will take place 100% online.
Online Mental Health First Aid will offer the same learning outcomes as the face to face training and every person who completes the course will be certified as a Mental Health First Aider.
The new Online MHFA course ensures we can continue to deliver expert guidance and evidence-based training to help create mentally healthy workplaces and support the mental health of individuals within the community. This is especially important during this challenging time.
As we deal with new challenges, promoting awareness on the importance of mental health and creating more environments where one can talk freely about mental health is more important than ever.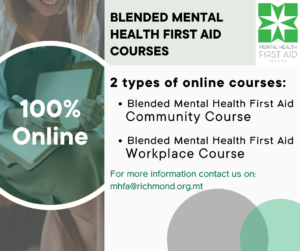 The course will be split into two, with the first part being interactive self-study, and the second will be video conferences with an MHFA instructor. All those who complete the course will be provided with a certificate.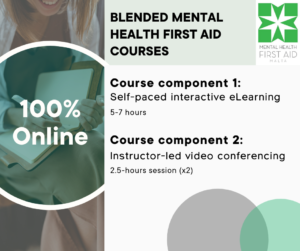 Explore more and book now: http://mhfa.org.mt/our-courses-adults