Mr. Paul Vella, technical Director of RMF and pioneer of the Malta Sports Shooting Federation, wanted to endorse his appreciation of the contribution by Richmond Foundation to Maltese society, by a very unusual gesture of philanthropy.
Mr. Vella commenced his shooting career at the age of twenty-one and his career lasted for over 35years. He participated and competed on National and International level in clay target shooting disciplines mainly DTL, Olympic trap and Olympic skeet. During his thirty-five year career, Mr. Vella proudly competed and represented the Malta Sports Shooting Federation and the Malta Olympic Committee in World Cups, European Championships, Commonwealth Games and Small Nations Games respectively.
His best achievements were Bronze medal in Trap at the Small Nations Shooting Tournament and Silver medal in Skeet at the Small Nations Games.
The donation of a unique collection of over one hundred and fifty trophies were presented to Mr. Anthony Guillaumier as Chairman of the Richmond Foundation. Richmond Foundation will be making use of part of the collection to raise funds to sustain its ever increasing commitments.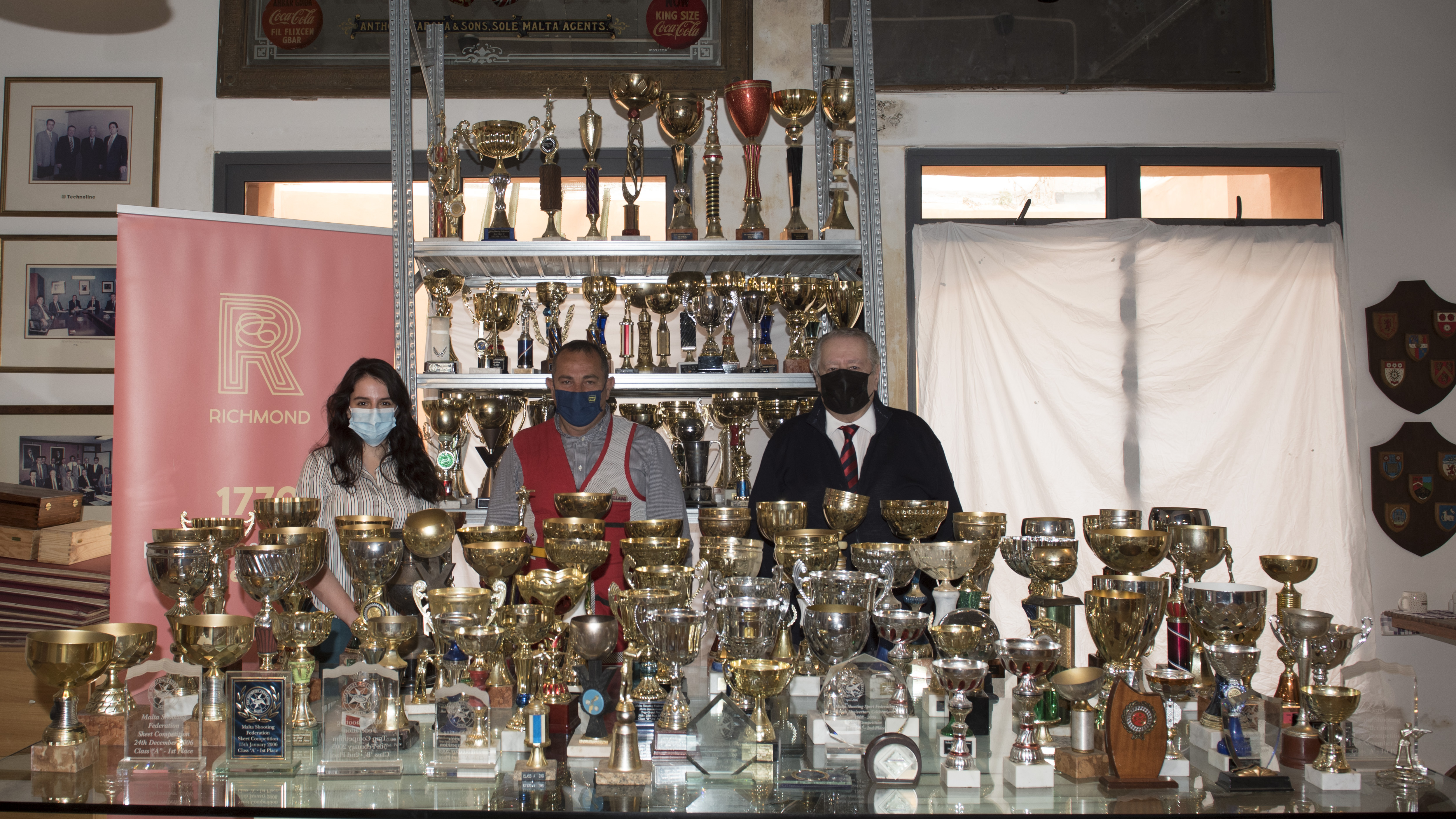 Pictured from left to right: Ms. Svetlana Gatt, Richmond Foundation, Mr. Paul Vella, Mr. Anthony Guillaumier, Chair of Richmond Foundation
If you too would like to support Richmond Foundation in continuing to provide free mental health support, visit our Gift of Therapy section to learn more.